Artists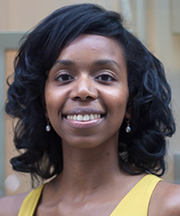 Milan Agnew
---
Milan Agnew earned her BFA in Dance from Marymount Manhattan College and is an ABT® Certified Teacher in levels Primary through Five. She has performed with numerous ballet and modern dance companies in New York and Philadelphia, most notably Brooklyn Ballet and Philadanco respectively. She has taught at various ballet schools, including Ballet Academy East and the JKO School at American Ballet Theater. In addition to her work with Notes in Motion, Milan is a teaching artist with New York City Ballet's Education Department.
Dance Genres: Ballet, Modern, Creative Movement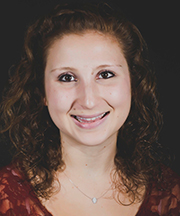 Dalit Agronin
---
Dalit Agronin, originally from Dallas, TX, graduated in 2016 Magna Cum Laude from Muhlenberg College with a BA in Dance and Psychology. While at Muhlenberg Dalit had the opportunity to study abroad in Israel at the Jerusalem Academy of Music & Dance studying Gaga as well as work in the Allentown School District teaching a 6 week dance program to middle school students as part of her Psychology Senior Thesis. Since graduating Dalit has had the privledge of attending both ADF summer and winter intensives as a staff assistant as well as the Carolyn Dorfman NJ Summer Dance as a Scholarship student. While in the city Dalit has been dancing and performing with a few comapines in the New York area and also choreographing and producing her own work. Dalit is so excited to be part of the Notes in Motion family!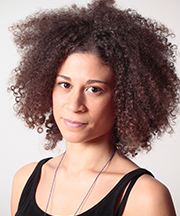 Michelle Applebaum
---
Michelle Applebaum was born in Rome, Italy. She completed her dance studies in Ballet, Modern and Contemporary dance with a Ballet Diploma at the Balletto di Roma in 2006. She received her Bachelor's Degree in Performing Arts in 2011, at La Sapienza University and her Master of Science in Performing Arts in 2014, at Roma Tre University. She Taught Ballet, Modern and Contemporary dance to children and adults at Danzarmonia School. She danced with various Italian Choreographers, and worked for Theatre and Dance Festivals in Rome. She then moved to New York City, where she worked as Administrative Intern for Awaken Dance Theater, as Marketing and Social Media Coordinator for Kate Weare Dance Company, as Fundraising Manager for Idaco NYC. She currently dances, teaches and is Social Media Manager with Dance To The People. She teaches Ballet at Art Plaza Cultural Center and is a Dance Educator at Citizens of the World Charter School. She is a Social Media Assistant for Mare Nostrum Elements Dance Company.
Dance Genres: Ballet, Modern Dance, Contemporary Dance, Creative Movement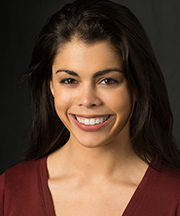 Gina Borden
---
Gina Marie Borden is a graduate of Barnard College, Columbia University, where she majored in dance and completed a program in women's leadership. At Barnard, her senior piece was a solo created collaboratively with former Trisha Brown Dance Company member Mariah Maloney, and she performed in works by Susan Rethorst, Beth Gill, and Lance Gries at New York Live Arts, and in a work by Jon Kinzel at Miller Theater. Borden choreographed Columbia University's 119th Annual Varsity Show, performed a solo in GROUNDPLAN at La Plaza Cultural, and created her work Experiment for Five for Fete de l'Hurricane at Red Bean Studios. Other performance credits include Ferrum by Carte Blanche Performance, performed at Pioneer Works, Gowanus Art + Production, and Roulette Theater. Borden was cast as a part of Amalgamate Dance Company's Guest Artist Showcase 6 in a work by Bryan Strimpel, and is a company member of Jessica Lewis Arts and Andrew Jannetti and Dancers, with whom she will be performed at University Settlement in June 2016. This is Borden's second year teaching for Notes in Motion, and other teaching credits include Jessica Lewis Arts Youth Company, Astoria Pre School Dance, Dance.Laugh.Learn., and Mark DeGarmo and Dancers.
Dance Genres: Modern, Creative Movement
Adam Dickerson
---
Adam Robert Dickerson was born and raised in Colorado. After graduating high school, Dickerson began his training with the Colorado Jazz Dance Company under the direction of Zetta Alderman. He continued his training at Colorado College with Patrizia Herminjard and Debbie Mercer. While at CC, he performed works by Anna Sokolov and Trisha Lai while attending Summer Intensives at the Martha Graham School. Additionally, he choreographed works for the American College Dance Festival (two final gala recognitions), the Grand Prix Semi-finals, and the Colorado Springs Fine Arts Center. Dickerson most recently completed a year with Graham 2 before joining Amanda Selwyn Dance Theatre.
Dance Genres: Graham, Contemporary, Improvisation
Maira Duarte
---
Maira Duarte is a Mexican dancer, teacher and choreographer. She obtained an M.A. in Dance Education by New York University, supported by the National Fund for the Arts and Culture of Mexico. Her choreographies have been presented in several venues and festivals in Mexico, Spain, Uganda and the United States. Maira has taught in more than twenty schools in the NYC area and New Jersey with the non-profit organizations Education in Dance, Dance Theater of Harlem and the New Victory Theatre. In 2012 she was a full time dance professor at the University of the Americas in Puebla, Mexico. Presently she performs with Tanztheater Andre Koslowski and directs Dance To The People, a dance laboratory and forum, starting activities in 2014 at the College of Staten Island, supported by the CUNY Dance Initiative. Maira is also an independent dance-film and documentary director and producer. She is currently working in a Dance Film documentary, titled Being There, and a documentary titled The Scientist's Search, an expedition to the Amazon, which will be featured at the Carnegie Museum of Natural History, in Pittsburgh.
Dance Genres: Modern, Creative Movement, Improvisation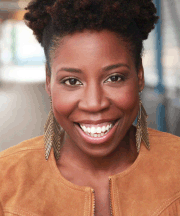 Carlita Ector
---
Carlita Ector is  a Raleigh, North Carolina native, based in NYC. She attended UNC Greensboro (BFA Dance Performance & Choreography, K-12 Dance Teaching License]. Carlita taught dance at P.S. 198 before extending her teaching to various teaching artist programs in NYC. Each year, she leads a dance teaching tour for all levels, ages Pre-K through University. She especially enjoys sharing dance with Special Needs and Bilingual students. If she's not teaching in the studio, you can find her onstage!
Dance Genres: Modern, African, Hip-Hop, Creative Movement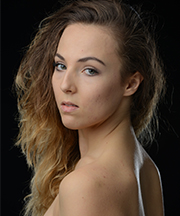 Manon Hallay
---
Manon Hallay was born in France. She started dancing in the Conservatoire de Tarbes and went to Bordeaux at 13 to study in a pre-professional course. Two years later she was accepted to the Royal Ballet School of Antwerp and had the opportunity to work with choreographer as Sidi Larbi Cherkaoui or Micheal Shannon. She moved  New York four years ago to integrate the Alvin Ailey school as a scholarship student. She has been a member of Amanda Selwyn Dance Theatre since 2014 and she is now Artistic Director of Les Ballets Nomades. She is excited to be a teaching artist with Notes in Motion this year.
Dance Genres: Ballet, Contemporary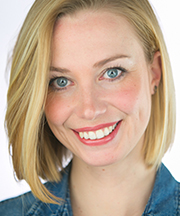 Annalisa Ledson
---
Annalisa Ledson is a teaching artist, performer and choreographer based in Brooklyn. She has created and performed in new works all over the city including, HERE, The 14th Street Y, The WorkShop Theatre, Joe's Pub, Brooklyn Arts Exchange, and The Actors Fund Arts Center. She is a teaching artist with Downtown Manhattan Youth's after school program and has been teaching classes at various summer camps for the past ten years. Annalisa is on the artistic committee and co-producer for National Choreography Month and is an associate artist with THEATRE 4the PEOPLE. Graduate of Drew University with awards in excellence in acting and choreography.
Dance Genres: Modern, Contemporary, Creative Movement, Musical Theater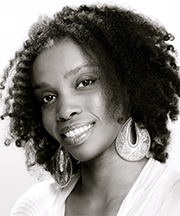 Fatima Logan-Alston
---
Fatima Logan-Alston received a B.F.A. in dance and choreography with a minor in African-American Studies from Virginia Commonwealth University in Richmond, VA.  As the Artistic Director of VashtiDance, Logan-Alston has presented work for the Powhatan Arts Council and the Glenn Allen Cultural Arts Center. She has danced with Chuck Davis's African-American Dance Ensemble and Ezibu Muntu African Dance Theatre, Roque Bey Dance School Theater, and Roots in Revolution.  In New York, Fatima currently dances with Forces of Nature Dance Theater, Harambee Dance Company. In addition to her work with Notes in Motion, Logan-Alston teaches dance residencies at many schools in the New York area with Young Audiences/New York.
Ashley McQueen
---
Originally from Montgomery, AL, Ashley McQueen graduated with a BFA in Dance from Webster University in St. Louis (Class of 2013) and is currently pursuing her MFA in Dance from Hollins University, Class of 2018. Throughout her time in St. Louis, McQueen developed a strong network of artists and professional experience. She performed with Common Thread Contemporary Dance Company under Jennifer Medina for two seasons, as well as occasional project-based work. She was twice invited by ANNONYArts to independently choreograph/direct two evening length concerts at Satori, An Artist Space. As a Kranzberg Exhibition Series Guest Artist, McQueen choreographed Laune, a site specific dance performance on rideable lawnmowers for Laumeier Sculpture Park. The work culminated in a film installation, Harmony in 3, by Zlatko Cosic that remained on exhibition through February 2016.Since moving to New York in Fall 2015, McQueen performed with shawnbibledanceco., Sans Limites Dance, Eunoia Dance Ex, Artistic Abandon, and Bom Diggs. She also presented work at HeForShe Arts Week NYC, Dance Astoria Festival, Take Root at Green Space, Tiny Dance Festival, Amalgamate Artist Series, Sans Limites Dance Winter Concert, Marie-Christine Giordano Salon Series, and BIPA Festival of Cultures.In addition to directing and choreographing for Smashworks, McQueen freelance performs throughout the city, teaches for Pure Barre West Village, and works as a Teaching Artist for the West Side YMCA.
Dance Genres: Ballet, Modern, Contemporary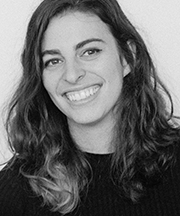 Skye Montante
---
Skye Montante began studying ballet at Petaluma School of Ballet at the age of 8. In later years as she was introduced to other forms of dance; she found her true calling with Hip-Hop and Contemporary styles. She continued her dance through college and graduated from San Francisco State University with a BA in Dance. While in school in San Francisco, she taught youth and adult classes at ODC School of Dance, City Dance Studios and after school programs and summer camps. Before moving to New York, she was performing with a Hip Hop company; Funkonometry, and two contemporary companies; Binki Danz, and Alive and Well Productions. She is looking forward to teaching dance and growing with youth in New York City.
Anna Reyes
---
Originally from Austin, TX, Anna Reyes graduated Magna Cum Laude from The Boston Conservatory with her BFA in Dance Performance in 2011. She supplemented her training at summer intensives such as LINES Ballet, Interlochen, The Contemporary Traditions Program at Jacob's Pillow, The Movement Invention Project, and The Maine Island Dance Festival on scholarship. Post graduation, Anna danced professionally and taught within Boston dance studios such as The Jeanette Neill School of Dance, The Brookline Ballet, and The Brookline Academy of Dance. In addition to presenting her own work in venues across Boston, Austin, and New York City, Anna successfully self-produced and premiered (via Kickstarter) her own dance on camera piece entitled "The Good Parts of Being Alive." In 2015, she was chosen as a Boston Center for the Arts Resident Choreographer and has been approved for a Creation Residency at The Banff Centre of Arts and Creativity for next fall. A recent Brooklyn transplant, she is excited to join the Notes in Motion family!
Dance Genres: Ballet, Modern, Creative Movement
Rochelle Wilbun
---
Rochelle Wilbun was born and raised in Memphis, TN where she received her training from Classical Ballet Memphis and New Ballet Ensemble, alongside informal training from her church and community. She continued her modern dance  and ballet training in high school at Phillips Academy Andover and Boston Ballet School. Currently, Rochelle is a senior at Columbia College studying Dance and Women's, Gender, & Sexuality Studies. As a part of Barnard/Columbia Dances at New York Live Arts, Rochelle performed in works by Pam Tamowitz, Alexandra Beller, and Joanna Kotze. Most recently she performed with Beth Gill in New York Fashion Week and with Marguerite Hemming's and Arielle Rosales's #wefree #UnleashYourDuende workshop. Rochelle's work has been showcased through CoLab Arts Collective and The University of Amsterdam. Rochelle is excited to join the Notes in Motion Teaching Staff.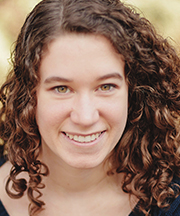 Rachel Schemenaur
---
Rachel Schemenaur joined Notes in Motion as a teaching artist in April 2016. She holds a BA in Dance from Oral Roberts University. She also currently teaches at Stuyvesant Heights Christian Church Early Childhood Center, and assistant teaches at Mark Morris Dance Center. Before moving to New York, Rachel danced for Contemporary Dance/Fort Worth in Texas.
Dance Genres: Creative Dance, Modern, Ballet, Tap, Jazz, Contemporary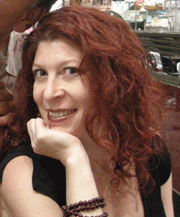 Amanda Selwyn
Executive/Artistic Director
---
Amanda Selwyn founded Notes in Motion Amanda Selwyn Dance Theatre in 2000 and in seventeen seasons, has directed over 50 productions, developed a network of artists, and created the curriculum for Notes in Motion Outreach Dance Theatre's arts-in-education programs.
Amanda's choreographic works include: Refuge, Renewal, It's a Game, Detour, Five Minutes, Passage, Undercurrent, Hearsay, Interiors, Disturbance, Salut, Tilt, Tidal, Shift, Siren, Contradicting Unity, Save My Spot, Hold On, Momentum, and Behind Us. She has choreographed dance for Chicago's Motivity, a collective of modern choreographers; for theater productions including House on Mango Street, Free to be You and Me, Once Upon a Mattress, The Wiz, Little Shop of Horrors, and Charlie & the Chocolate Factory; and for her original theatre productions which include Herland, Yellow Feather, and Slitting the Clouds. In addition to her choreographic work, Amanda has directed off-broadway theater in NYC at at John Houseman Studio, 30th Street Theatre, Grove Street Theatre, Kraine Theatre, Center Stage, and the Producer's Club. Amanda teaches dance and theatre to New York City children and has been on faculty at independent schools including The Brearley School, Brooklyn Friends School, Beit Rabban School, Solomon Schechter School, and the New Acting Company. She has taught dance composition and technique at the Berkshire Institute for Music and Art and taught dance and theatre in Israel at the Israel Museum, English Village, and the Arad Community Center. Amanda led the workshop "Accessing Inspiration for Dance-Making" at the NYC Arts-in-Education Roundtable's 2007 Face to Face conference and "Teaching a Choreographic Process" at the 2008 and 2011 conferences. She presented her choreography at NYU's Women and Theater conference in 2003. She is the recipient of grants from the NY State Council on the Arts, The Harkness Foundation for Dance, the Friars Foundation, the Illinois Arts Council, Lower Manhattan Cultural Council's Community Arts Fund, Bronx Council on the Arts, NYC Department of Cultural Affairs Cultural Development Fund, and the Bossak/Heilbron Charitable Foundation. In 2008, Amanda participated in the Choreographer's Lab program at Jacob's Pillow in Beckett, MA. Her work has been presented twice on Jacob's Pillow Inside/Out Stage, in the DUMBO Dance Festival, APAP Conference Showcases, the COOL NY Dance Festival, WestFest Dance Festival, Movement Research's Performance Series, Dance Teacher Summit, Earth Celebrations, Dixon Place, and Pushing Progress at Peridance. Amanda has a 500-hour yoga teacher's certification from Laughing Lotus Yoga Center in NYC and teaches yoga at Laughing Lotus and Crunch Gym in NYC. She has a Masters from NYU's Tisch School of the Arts in performance studies and a B.S. from Northwestern University in theatre, women's studies, and dance.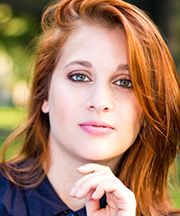 AJ Sharp
---
AJ Sharp, originally from Garden City, Michigan, is a dancer, choreographer, and dance teacher in NYC. She is a graduate of Oakland University with a BFA in dance. AJ has had the pleasure of working with artists such as Alexandra Beller, Lindsey Dietz-Marchant, Meg Paul, Dusan Tynek, Take Root Dance, The Median Movement, and currently with Cora Dance. She was chosen for Doug Varone's Choreography Intensive in 2015, where she was mentored by Doug and presented a new work at 92 Y. AJ is excited to continue teaching, performing, and creating in NYC.
Dance Genres: Jazz, Ballet, Tap, Hip-Hop, Modern, Creative Movement.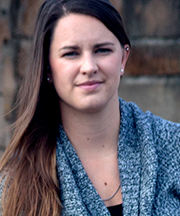 Shelby Blezinger-McCay
Musician
---
Shelby is a passionate soloist, chamber player, educator, and experimental musician who desires to explore the vast art of percussion and music within today's communities and cultures. Shelby is a recent graduate from the University of North Texas with a Master's in Percussion Performance with emphasis on Contemporary Performance Practice. She has also received a bachelor's degree in Music Education from Auburn University. She currently resides in New York City as a freelance percussionist and educator. She has been grateful to have recently performed and collaborated with the New York Vituosi, multiple theater productions, and solo artists. Sharing the experience of music within collaboration has thankfully brought many opportunities to her. She recently traveled as an ensemble member and clinician with the World Percussion Group, and also performed across the world including USA, Poland, and China as a soloist and chamber percussionist.
Montana Sholars
---
Montana Sholars was born and raised in Sweden. She has been dancing since she was six years old. She is trained in various styles such as Jazz, Contemporary, Modern, Ballet, African, Ballroom, International Latin, Salsa, Disco and Hiphop. Most of her dance training was given at Ackes Dansskola in Gavle, Sweden which is lead by Irina Golomysova-Ramovic. In 2012, She moved over to New York to pursue her dreams in dance and attended Broadway Dance Center's Summer Professional Semester. Montana is currently finishing her last semester towards her B.F.A in Dance at Long Island University Post. This was where she had the chance to work with choreographers such as Michael Leon Thomas, Steve Vaughn and Darnetha Lincoln M'Baye. She is also a member of Ntrinsik Movement and has participated in intensives at Debbe Allen's Dance Academy in LA and Balletakademin in Stockholm, Sweden. She has danced behind the new and upcoming Swedish singer Ida Long at various performances. She is also a certified Figure Skating teacher.
Dance Genres: Ballroom, Ballet, Jazz, Contemporary, Hip-Hop, Basic Tap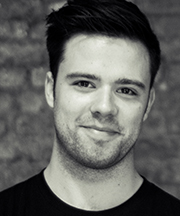 Jeremy Smith
---
Jeremy Smith is a freelance percussive artist whose interests lie in the vast array of modern and folkloric percussion traditions from around the world such as those found in South America, Africa, India,the Middle East, and jazz. He is currently an accompanist at Steps on Broadway, Peridance Capezio Center, The New School, and Ballet Hispanico. He received his Bachelor of Music degree from The Juilliard School.
Leanna Grennan
Michelle Maso

⇠Return to About Page