BEING AN AGENT OF CHANGE
Notes in Motion/Amanda Selwyn Dance Theatre is rooted in our mission of offering access, nurturing community, and promoting individual expression and freedom. Our dance education programs in the NYC schools offer students tools to express themselves, engage with their peers, and gain a more well rounded school experience. Through sharing and providing access to this inclusive learning model, we are engaged in the critical work of breaking down barriers of systematic racism and oppression. We actively recruit diverse teaching artists, dancers, staff, and board to reflect, empower, and celebrate the diverse populations we serve. We are steadfast in our commitment to equity and change and driven to show up with vulnerability in an open dialogue with our schools, audiences, patrons, volunteers, and supporters. It is a privilege to share the joy of dance, offering students and audiences in-roads to discover inspiration, meaning, and joy. As we celebrate our 20th anniversary, I have gratitude for our diverse community and the lessons learned. I am also humbled by the work that lays ahead. We enter our third decade of dance making, sharing, and educating with a dedication to foster equality, access, and opportunity to all.
-Amanda Selwyn, Artistic/Executive Director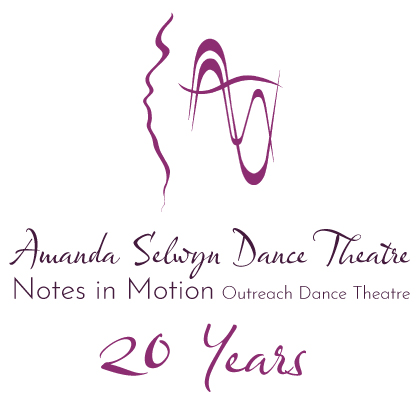 Notes in Motion Outreach Dance Theatre's in-school dance education programs served 15 schools, over 6,500 students, and offering programs 190 days of the year.  After schools closed due to COVID-19, we continued to offer Remote Program through zoom, video instruction, and flip grid.
"The Notes in Motion dance program had a positive impact, and we would love to be a part of it again. Seeing all the children enjoy themselves through this form of expression was delightful." — Parent, PS 290 | Queens
"The program promoted collaboration, understanding, and confidence. It also promoted diversity. Student writing became more creative as they learned new dance concepts. For instance, students were able to create more visual descriptions." — Classroom Teacher, PS 78 | Bronx
Notes in Motion Events and Community Workshops:
Dance and Poetry Community Event
May 15, 2020 @ 5PM | East Village Community School
Mayshad Foundation Community Partner Event
March 11, 2020 | Mayshad Foundation Headquarters 300 Park Avenue, NYC
Student African Dance Performance | 20th Anniversary Gala 
March 05, 2020 | Baruch Performing Arts Center, NYC
Credit Suisse Community Event
September 27, 2019 | PS 63 STAR Academy, Manhattan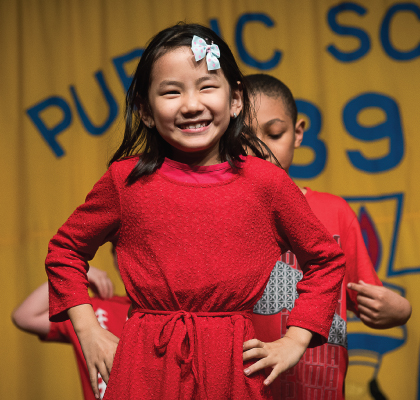 Amanda Selwyn Dance Theatre Updates
We presented our 20th Annual Performance Season with the World Premiere of Hindsight at Baruch Performing Arts Center. Check out photos of the performance here.
Winter Open Rehearsal
January 15, 2020 | The Ailey Studios, NYC
New Women New Yorkers | Leadership, Creativity, and Movement
Thursday, January 9, 2020 | Center for Social Innovation, NYC
American Dance Guild Festival
October 4, 2019 | Ailey Citigroup Theater, NYC