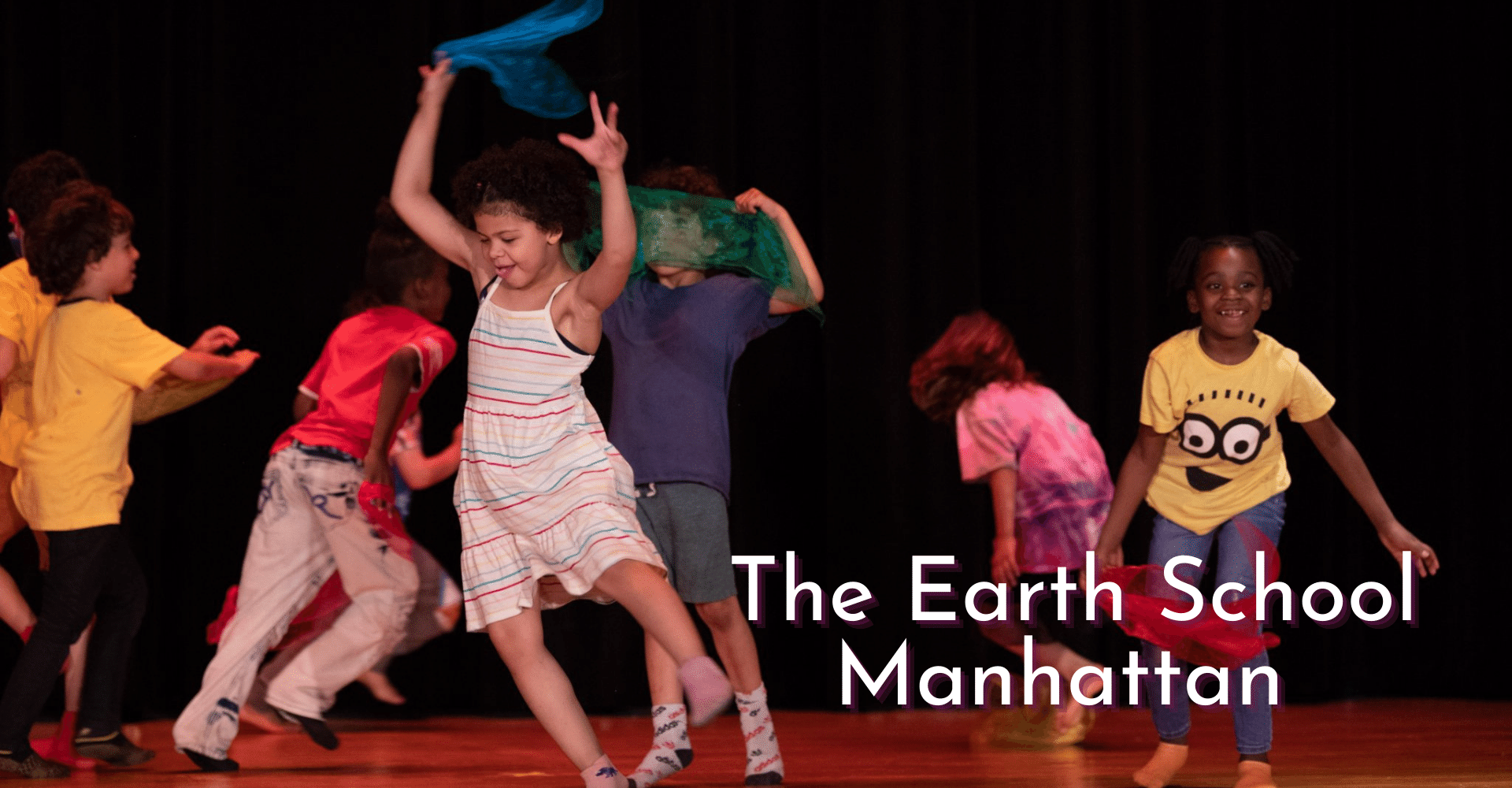 School Mission: "We work to be a place where children and adults from diverse backgrounds come together to celebrate our differences, to appreciate our common humanity, and to contribute to our community. Our mission is to support children's inherent love of learning through curriculum that is active, playful, socially-conscious, and rigorous.
The Earth School's educational program is designed to support children's academic achievement and to encourage their commitment to the peaceful resolution of conflict and the preservation of the Earth's resources."  School Website
Arts Partner Since 2018.
Grades PreK-5, 291-students; 41% Hispanic, 12% Black, 7% Asian, 29% White; 3% English Language Learners; 55% Economically Disadvantaged; 28% Special Education.
(2023-2024) Creative Dance Residency (1 class group, 25 students; 36 sessions) Grades: PreK-1 | Teaching Artists: Rachel Gary
(2022-2023) Creative Movement with PreK! (2 class groups, 50 students; 22 sessions) Grades: PreK-1 | Teaching Artists: Cole Stapleton, Rachel Marchica Photos Video
(2021-2022) Movement Explorers (2 class groups, 50 students, 30 sessions) Grades: K-5 | Teaching Artist: Morgan Griffin  Photos
(2020-2021) After School Program: Dance Your Self | Freedom, Self-Expression, and Community  (6 class groups, 150 students; 10 sessions) Grades: K-5 | Teaching Artist: Erke Roosen
(2019-2020) 

After-School

 Program (2 class groups, 60 students; 40 sessions) Grades: PreK-5 | Teaching Artist: Sandra Horn  Video
(2019-2020) Half 

Day

 Program  (2 class groups, 60 students; 20 sessions) Grades: PreK-5 | Teaching Artist: Cora Laszlo
(2018-2019) After-School Program: Community Building Through Movement (2 class groups, 60 students; 20 sessions) Grades: PreK-5 | Teaching Artists: Ashley McQueen & Sandra Horn  Photos Video
(2018-2019) Half Day Program (2 class groups, 60 students; 10 sessions) Grades: PreK-5 | Teaching Artists: AJ Sharp & Manon Hallay  Video