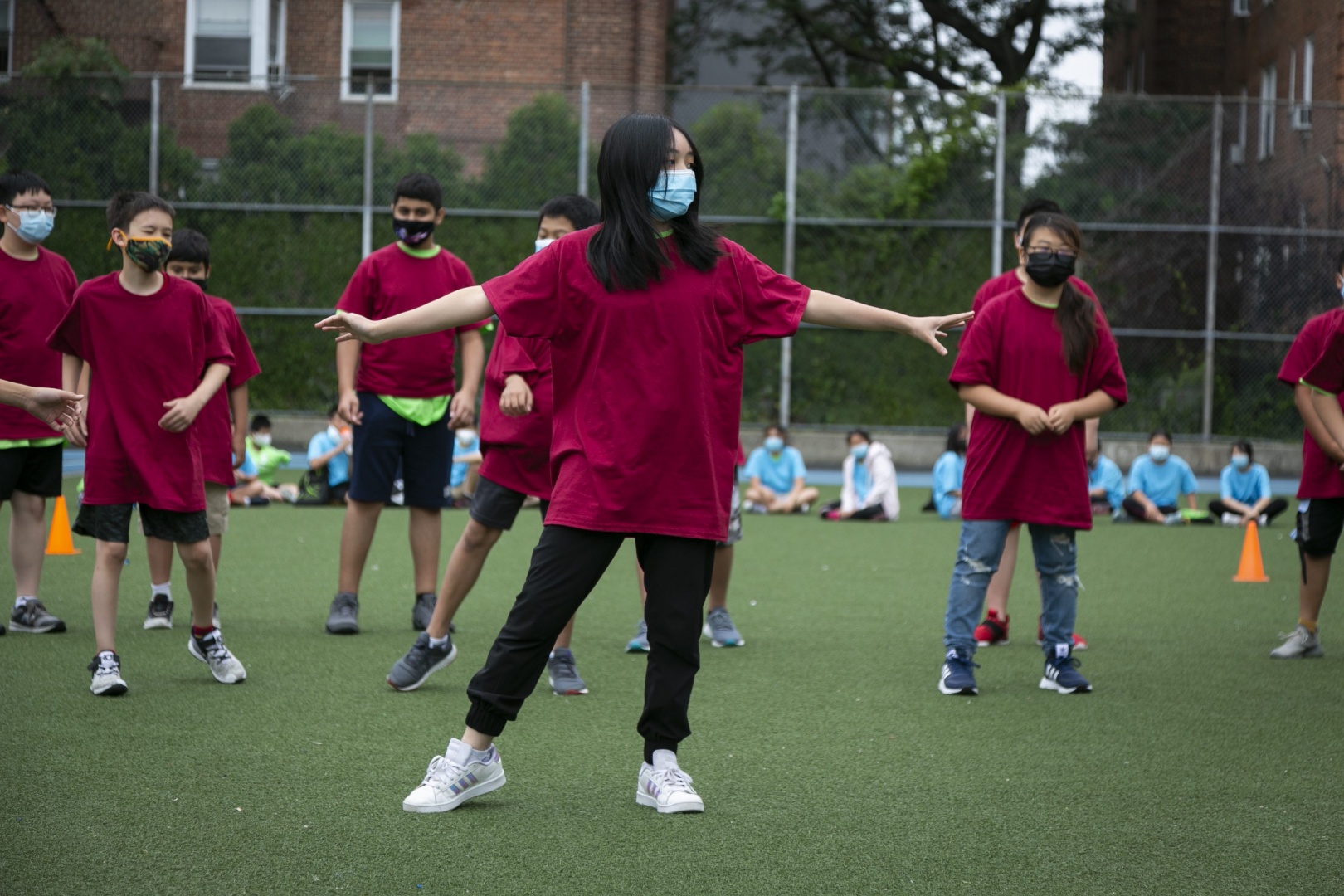 School Mission
: "
The East-West School of International Studies strives to foster a positive learning environment in diverse and inclusive classrooms.  The school is driven by its four pillars: Honor, Excellence, Curiosity, and Celebration. 
East-West embraces a well-rounded education that includes rigorous academics, the arts, and languages, with a focus on East Asian studies. Students are expected to graduate with an Advanced Regents Diploma and to meet College Readiness Performance Standards on the New York State Regents Exam.
---
Arts Partner Since 2021.
Grades 6-12, 674 students; 17% Hispanic, 5% Black, 73% Asian, 4% White; 11% English Language Learners; 79% Economically Disadvantaged; 15% Special Education
(2020-2021) Let's Dance Together & Contemporary Community

(8 class groups, 22 sessions;200 students)

Grades:

6-8

Teaching Artists:

Isaac Kerr, Rachele Perla, Bailey Randolph, Erke Roosen

Photos Video Showcase