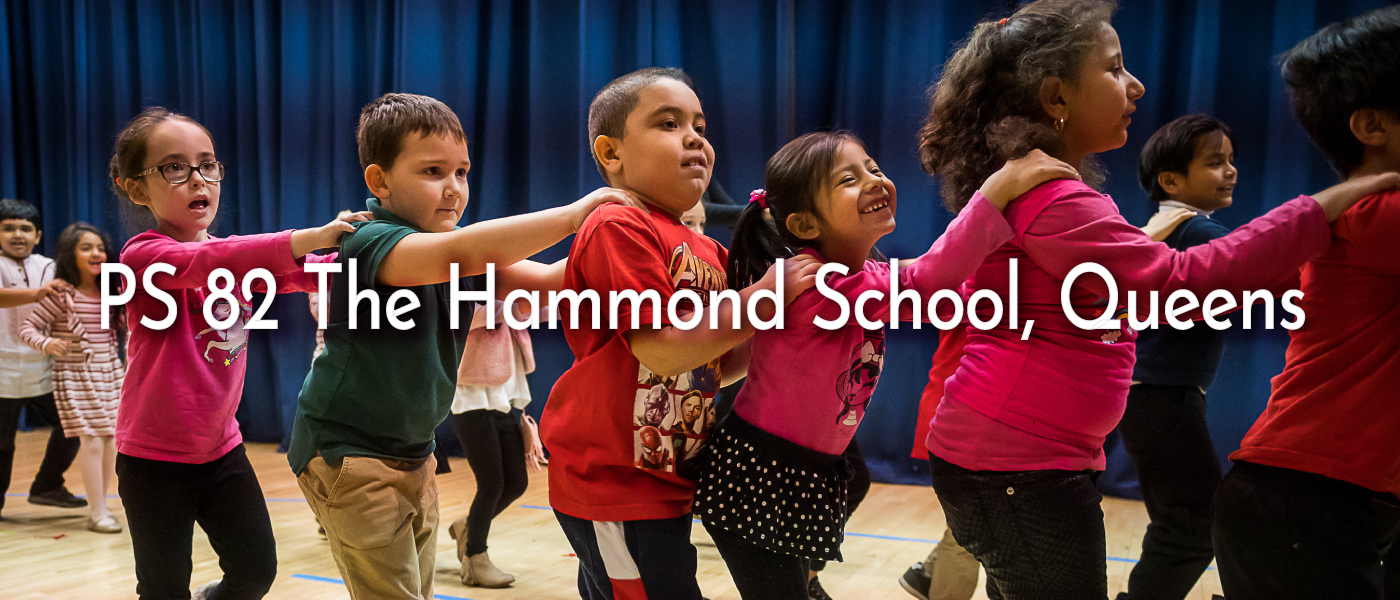 School Mission
: 
PS 89Q promotes relevant and rigorous expectations for all, encouraging students to reach their full potential. Working collaboratively, we build strong, trusting, positive relationships among students, teachers and parents. As a learning community, we continuously expand our knowledge and empower our students to take risks and apply their learning to real world experiences.

School Website
Arts Partner Since 2018 
Grades K-5, 612-students; 67% Hispanic, 5% Black, 24% Asian, 1% White; 33% English Language Learners; 80% Economically Disadvantaged; 17% Special Education.
(2017-2018) Dance Residency (4-class groups, 100-students; 3-sessions)
Grade: 4 Teaching Artist: Fatima Logan
School Mission
: 
PS 89Q promotes relevant and rigorous expectations for all, encouraging students to reach their full potential. Working collaboratively, we build strong, trusting, positive relationships among students, teachers and parents. As a learning community, we continuously expand our knowledge and empower our students to take risks and apply their learning to real world experiences.

School Website