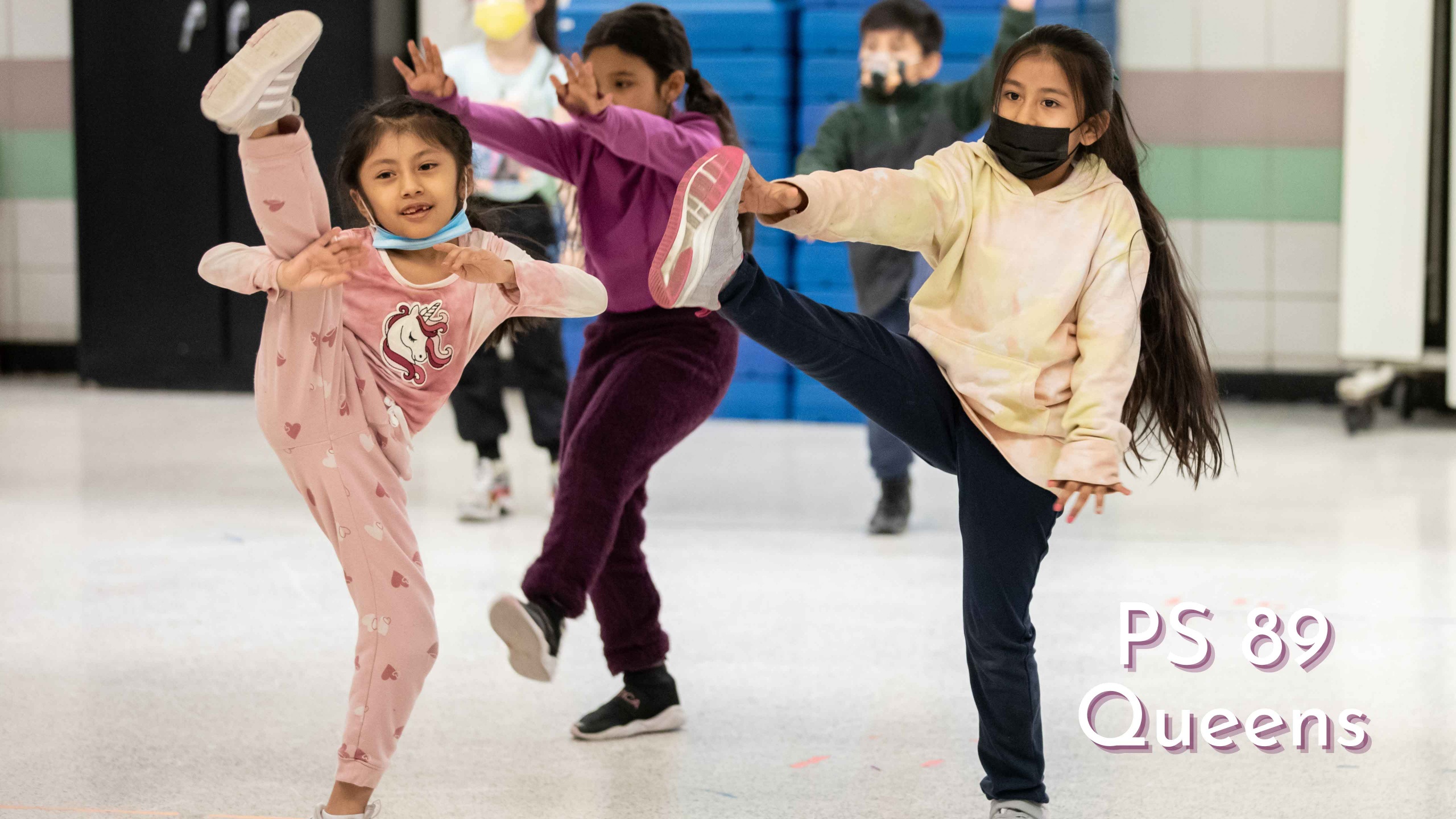 School Mission
: The Child Center of New York helps at-risk children and youth succeed in life. They provide family intervention, youth development, counseling and home visiting services that keep families healthy and intact. The Child Center of NY serves more than 40,000 children and families each year, with more than 100 programs for young people ages 0-24, adults, and whole families — offered right in the communities we serve.
School Website
Arts Partner Since 2010.
Grades K-5, 1707-students; 75% Hispanic, 23% Asian, 2% White; 43% English Language Learners; 81% Economically Disadvantaged; 17% Special Education.
(2021-2022) On The Beat! Modern Jazz Fusion (3 class groups, 75 students; 13 sessions) Grades: K-5 Teaching Artists: Maggie Fischer, Janet Cesarotti, Rachel Gary, Vera Paganin
---
(2021-2022) World Jazz; Hip Hop Through History; Explore & Express (9 class groups, 225 students; 20 sessions) Grades: K-5 | Teaching Artists: Maggie Fischer, Corinne Shearer, Emily Schultz, Isaac Kerr Photos Video
---
(Summer Rising 2021) Handmade; Return to Fun; Dancing Through the Summer (3 class groups, 75 students; 13 sessions) Grades: K-5 Teaching Artists: Hannah McClean, Corrine Shearer, Marcos Vasquez Video
---
(2016-2017)

Ballet as Creative Experience: Exploring Seasons

(50 students, 3 class groups, 22 sessions) Grade: 2 | Teaching Artist: Geneva Jenkins
---
(2015-2016)

Creative Ballet After-School Program

(2 class groups; 26 sessions) Grade: 1 | Teaching Artist: Lisa Graziano
---
(2014-2015)

Movement of the Seasons

  (2 class groups; 14 sessions) Grade: K | Teaching Artist: Maria Duarte
---
(2014-2015)

Our Bodies and the Seasons

(1 class group; 13 sessions) Grade: K Teaching Artist: Maira Duarte
---
(Summer 2014)

Five Boroughs

1st (2 class groups, 6 sessions) Grade: 1 | Teaching Artist: Jennifer Donnello
---
(2013-2014)

Musical Theatre/Broadway Dance

3 class groups, 11 sessions) Grade: 3 | Teaching Artist: Sonja Dale
---
(Summer 2013)

A Better Me, a Better World.  Citizenship, Collaboration, Individualism, and Self-Esteem

(2 class groups, 15 sessions) Grade: 3 | Teaching Artist: Sonja Dale
---
(2012-2013)

Technique and Creation

(4 class groups, 15 sessions) Grades: 4-5 | Teaching Artist: Sonja Dale
---
(2011-2012)

After-School Dance Program

(2 class groups, 9 sessions) Grade: 5 | Teaching Artist: Anastasia Niemann