NEW Arts Partner 2018-2019
We are thrilled to begin our first year of partnership with The Earth School, Manhattan this year! The after-school program explored environmental awareness and advocacy through dance and movement. With an emphasis on community building, clean air, and recycling, students reflected on their place in the world and the importance of taking care of our planet. Students focused on Contemporary Dance, a fusion of ballet, modern, and jazz dance techniques, with elements of hip hop and social dance. The goal of the program was to develop fundamental dance skills, enhance students' environmental awareness, and through creative expression and collaborative creative work, celebrate how small changes within community can result in bigger changes that impact the world.
School Population Demographics:
PreK-5, 292 students; 35% Hispanic, 14% Black, 6% Asian, 36% White, 9% Multiracial; 6% ELL; 52% economically disadvantaged; 28% special education.
Fall 2018 After-School Dance Residency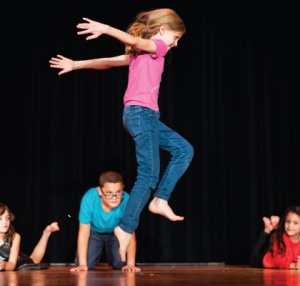 VIEW Entire Photo Gallery
Environmental Dance: Raising Awareness Through Movement (After-School Dance Residency) (Winter 2019) 2nd-5th Grade (1 class groups, 8-sessions)
Teaching Artist: Sandra Horn
Environmental Dance: Raising Awareness Through Movement (After-School Dance Residency) (Fall 2018) 2nd-5th Grade (1 class groups, 7-sessions)
Teaching Artist: Ashley McQueen
---

⇠ Return to School Partnership Page