Administrative Team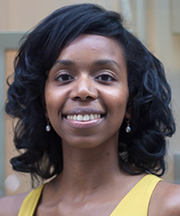 Milan Agnew
Marketing/Program Associate
---
Milan Agnew earned a BFA in Dance and Arts Management from Marymount Manhattan College. She is the Marketing/Program Associate at Notes in Motion/Amanda Selwyn Dance Theatre, where she does web design, database management, creative marketing projects, IT support, and manage donor correspondence. In addition to her administrative work, Ms. Agnew is an ABT® Certified Teacher in levels Primary through Five and works as a freelance dance instructor in New York City. She has taught at various ballet schools, including Ballet Academy East, The JKO School at American Ballet Theater.
Sarah Benvenuti
Development Associate
---
Sarah Benvenuti has worked in arts and culture for over a decade, gaining experience across the country in theater, dance, film, education, and other cultural fields. She has worked with over 40 small arts organizations and individual artists, assisting them with fundraising, financial, administrative, planning, and interim needs.
Benvenuti began her career as Director of Future Tenant in Pittsburgh, PA. Before founding Benvenuti Arts, she served as Special Events Manager of Arena Stage in Washington, DC; Managing Director of Curious Theater Company in Denver, Colorado; and Director of Development and Interim Managing Director of The Civilians in Brooklyn, NY. Having consulted with small organizations and individual artists since 2011, she founded Benvenuti Arts in 2014 with the goal of helping small and mighty organizations build up the operational support needed to create and produce their work.
Benvenuti earned her B.M. in Music Education (piano and voice) from Mercyhurst University in Erie, PA, and her M.A. in Arts Management from Carnegie Mellon University in Pittsburgh, PA.
She has served on the Golden Triangle Neighborhood Association Board in Denver, CO and on the Carnegie Mellon Heinz College Alumni Association Board. She is currently the Chair of the Future Tenant Alumni Association, based out of Heinz College at Carnegie Mellon University.Benvenuti has participated in the Arts Leadership Institute of the New York Arts and Business Council and Impact Denver of the Denver Metro Chamber, and was an inaugural Emerging Leaders of New York Arts Fellow. She has been a guest lecturer for arts administration courses at Bard College, St. Lawrence University, and Mercyhurst University. She has sat on a number of grants and conference panels concerning arts management, real estate, emerging leadership, and creative partnerships. She resides in Brooklyn, New York, but travels frequently, meeting artists and friends around the world.
Brianna Biffignani
Social Media Assistant
---
Brianna Biffignani is originally from St. Louis, MO.  She grew up dancing competitively at Dance Elite and was a member of Ashleyliane Junior Dance Company for three years. Brianna graduated with a BA in Theater and Dance with her emphasis in Dance from Southern Illinois University Edwardsville in May of 2017. Throughout college, she performed in faculty and student choreographed concerts under the direction of Kristin Best Kinscherff and Omar Olivas; along with productions of "Red Hot and Cole", "Shrek: The Musical", and "Hairspray". She was able to attend the American College Dance Festival for four years to perform as well. Brianna also served as the president of the University Dance Organization and was a member of the University Dance Company. She has had the opportunity to work with artists such as Sidra Bell, Chicago Dance Crash, Lucky Plush, Big Muddy Dance Company, and LehrerDance.  Brianna has recently moved to New York City in September of 2017. Since moving, she had the opportunity to perform in the opening of the Macy's Thanksgiving Day Parade, under the direction of NappyTabs. Brianna also began working as a company trainee for MoveDIPR and was their social media intern. She is very excited to join the teaching artist team at Amanda Selwyn Dance Theatre/Notes in Motion Outreach Dance Theatre.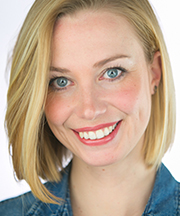 Annalisa Ledson
Education Manager
---
Annalisa Ledson is an arts administrator, teaching artist, performer and choreographer based in Brooklyn. She has created and performed in new works all over the city including, HERE, The 14th Street Y, The WorkShop Theatre, Joe's Pub, Brooklyn Arts Exchange, and The Actors Fund Arts Center. She is a teaching artist with Downtown Manhattan Youth's after school program and has been teaching classes at various summer camps for the past ten years. Annalisa is on the artistic committee and co-producer for National Choreography Month and is an associate artist with THEATRE 4the PEOPLE. Graduate of Drew University with awards in excellence in acting and choreography.
Suzzanne Ponomarenko
Development Assistant
---
Suzzanne Ponomarenko is a Dancer, Choreographer, Artistic Director of SPDance Company, and Development Assistant for Notes in Motion/Amanda Selwyn Dance Theatre. Originally from Cleveland, Ohio, Suzzanne has performed in many countries around the world- her favorite locations include: Singapore, Germany, Lithuania, France and Guatemala – and has worked extensively with choreographers: Richard Move, Stanley Love and Jacqulyn Buglisi. As Artistic Director of SPDance, she formed two projects: The Senior Care Project, with a mission to connect emerging artists with Senior Homes in Manhattan, and A Chance To Dance, an international teaching volunteer program. Suzzanne is a graduate from the Marymount Manhattan Dance College Dance Department, earning her BFA in Dance, and continues to study and grow as an artists and art advocate. Suzzane is thrilled to be joining the dynamic team of ASDT/NIM.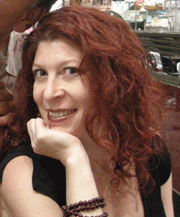 Amanda Selwyn
Executive/Artistic Director
---
Amanda Selwyn founded Notes in Motion Amanda Selwyn Dance Theatre in 2000 and in seventeen seasons, has directed over 50 productions, developed a network of artists, and created the curriculum for Notes in Motion Outreach Dance Theatre's arts-in-education programs.
Amanda's choreographic works include: Refuge, Renewal, It's a Game, Detour, Five Minutes, Passage, Undercurrent, Hearsay, Interiors, Disturbance, Salut, Tilt, Tidal, Shift, Siren, Contradicting Unity, Save My Spot, Hold On, Momentum, and Behind Us. She has choreographed dance for Chicago's Motivity, a collective of modern choreographers; for theater productions including House on Mango Street, Free to be You and Me, Once Upon a Mattress, The Wiz, Little Shop of Horrors, and Charlie & the Chocolate Factory; and for her original theatre productions which include Herland, Yellow Feather, and Slitting the Clouds. In addition to her choreographic work, Amanda has directed off-broadway theater in NYC at at John Houseman Studio, 30th Street Theatre, Grove Street Theatre, Kraine Theatre, Center Stage, and the Producer's Club. Amanda teaches dance and theatre to New York City children and has been on faculty at independent schools including The Brearley School, Brooklyn Friends School, Beit Rabban School, Solomon Schechter School, and the New Acting Company. She has taught dance composition and technique at the Berkshire Institute for Music and Art and taught dance and theatre in Israel at the Israel Museum, English Village, and the Arad Community Center. Amanda led the workshop "Accessing Inspiration for Dance-Making" at the NYC Arts-in-Education Roundtable's 2007 Face to Face conference and "Teaching a Choreographic Process" at the 2008 and 2011 conferences. She presented her choreography at NYU's Women and Theater conference in 2003. She is the recipient of grants from the NY State Council on the Arts, The Harkness Foundation for Dance, the Friars Foundation, the Illinois Arts Council, Lower Manhattan Cultural Council's Community Arts Fund, Bronx Council on the Arts, NYC Department of Cultural Affairs Cultural Development Fund, and the Bossak/Heilbron Charitable Foundation. In 2008, Amanda participated in the Choreographer's Lab program at Jacob's Pillow in Beckett, MA. Her work has been presented twice on Jacob's Pillow Inside/Out Stage, in the DUMBO Dance Festival, APAP Conference Showcases, the COOL NY Dance Festival, WestFest Dance Festival, Movement Research's Performance Series, Dance Teacher Summit, Earth Celebrations, Dixon Place, and Pushing Progress at Peridance. Amanda has a 500-hour yoga teacher's certification from Laughing Lotus Yoga Center in NYC and teaches yoga at Laughing Lotus and Crunch Gym in NYC. She has a Masters from NYU's Tisch School of the Arts in performance studies and a B.S. from Northwestern University in theatre, women's studies, and dance.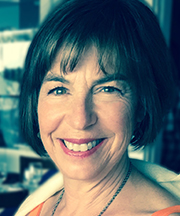 Jane Schreck
Company Manager
---
Jane Hershcopf Schreck has been Company Manager of Amanda Selwyn Dance Theatre since 2012. During that time she has enjoyed coordinating 5 Benefit Galas, 4 Green Afternoon Dance performances and a variety of other events and initiatives for the Company. Prior to joining Amanda Selwyn Dance Theatre, Jane has spent a rich and varied career as a Writer, Producer and Script Supervisor in the film/video industry working on numerous projects from features, TV series and commercials, to her own industrial projects. She has devoted much of the last 10 years to work as a development and events professional specializing in the arts for Armitage Gone! Dance, Shen Wei Dance Arts, Pratt Institute and the Creative Capital Foundation. She is a graduate of Kenyon College with a BA in Theater and holds a Professional Certificate in Arts Administration from NYU.
Administrative Support Personnel
Geneva Jenkins
After-School Program Site Director, PS 63 Manhattan
Brian Hoffmeister
Social Media Manager
Production Staff
Nir Arieli
Photographer
Anna-Alisa Belous
Costume and Scenic Designer
Christopher Duggan
Photographer
Zachery Ludescher
Video Supervisor
Dan Ozminkowski
Lighting Designer
Jaimie Van Dyke
Stage Manager
Joel Wilhelmi
Sound Designer
Consultants
Michelle Tabnick 
Publicity Consultant
Jeremy Selwyn
Website Consultant