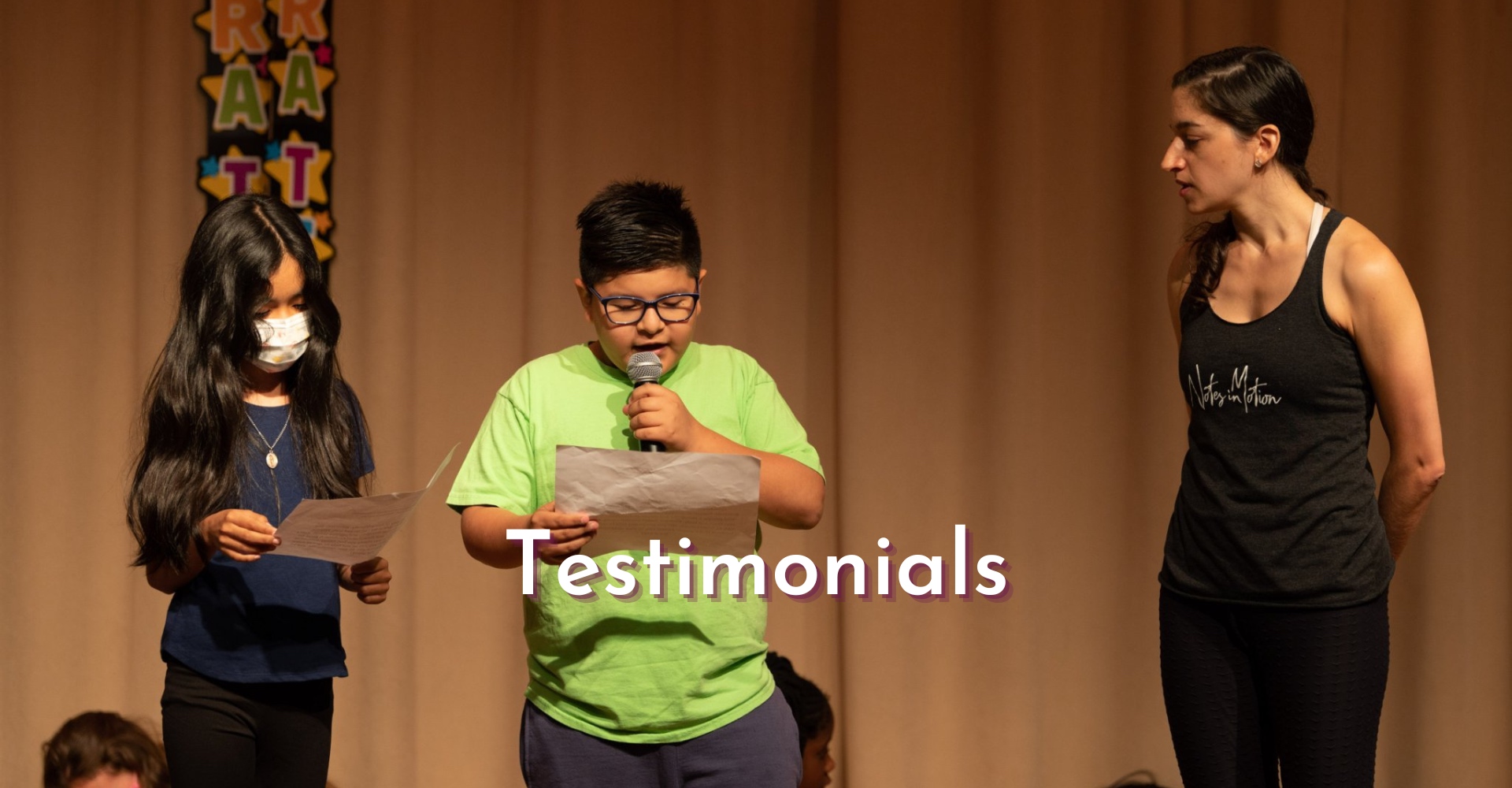 How do we evaluate our programs?
Notes in Motion assesses programs through a 360-degree approach including letters to parents requesting feedback, surveys for teachers, interviews with students, skill tests, journal writing, word walls, video and photo documentation, drawings, games, peer feedback, comment cards, and interactive culminating events that include the entire school community. Artistic/Executive Director, Amanda Selwyn and Education Program Manager, Annalisa Ledson observe teaching artists in the classroom regularly and discuss their progress. Teaching Artists also complete a journal log for each class visit in order to document the work of the students, the success of the curriculum, challenges encountered along the way, and any spontaneous changes or decisions made while teaching. Notes in Motion works with outside evaluators who tabulate and analyze this quantitative and qualitative data and offer recommendations for curriculum, logistics, budget, program schedule, staffing, assessment tools, and communication methods.
"...with access to a dance studio, it is the most developmentally appropriate academic model you can get in an after-school environment. Besides the great exercise, students learn how to control their bodies, while exploring all of the wonderful ways they can move and create shapes as individuals and in a group." 
Darlene Cameron
PS 63 STAR Academy, Manhattan Principal
"Dance aids in a students' development of social and fine motor skills. The Arts are so so important as the discipline  helps students to pay attention in their academic classes."
Linda Harris
Principal PS/IS 323, Brooklyn