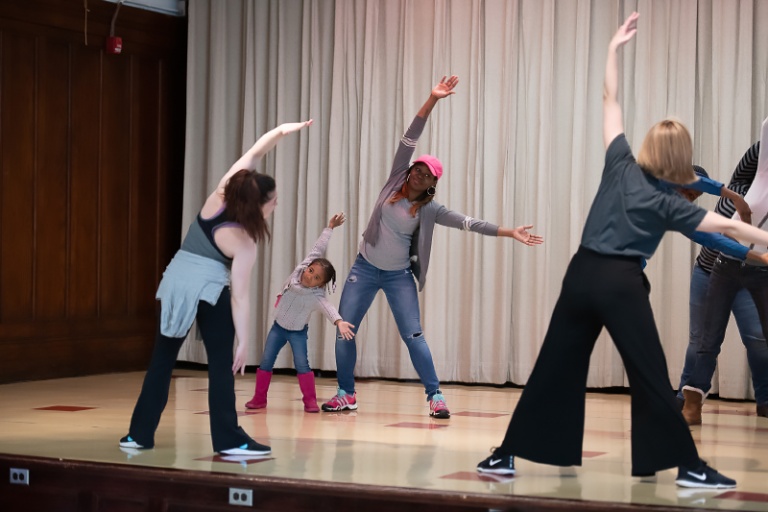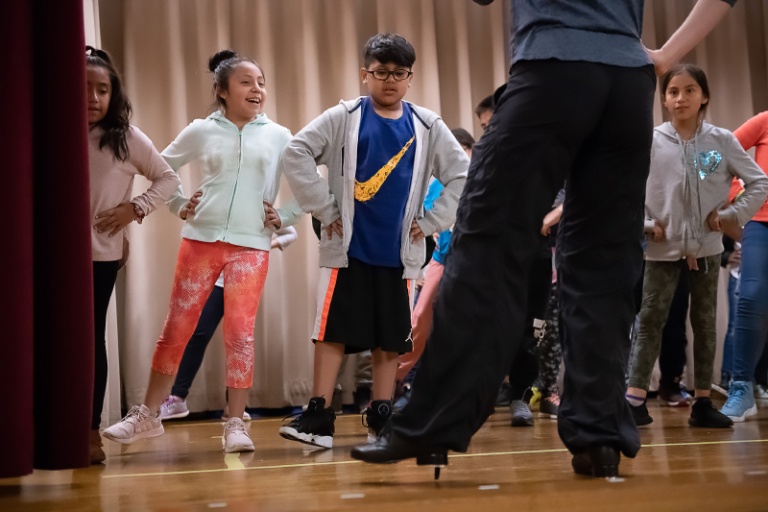 Notes in Motion Outreach Dance Theatre a vendor of NYC Department of Education, offers a wide array of dance residency, professional development, interactive performance, and after-school programs that teach modern/creative dance, ballet, jazz, tap, African, hip hop, ballroom, yoga, and more to PreK-12th grades. Programs foster self-discovery, risk-taking, and making connections between different topics, themes, and areas of learning. 
During this time of unprecedented change, we are committed to offering our school partners video dance activities for different ages and dance styles to keep students moving, creating, and discovering joy at home with their caregivers.  Find out more.
DONATE TODAY!
Notes in Motion Outreach Dance Theatre has been giving back to the community for 20 years. Our dynamic dance education programs have inspired over 68,000 NYC children. The arts are an essential fabric of our culture. See to to it that the arts thrive. #GIVE to DANCE
"My favorite thing to do in in class is improv; we can do our own dance to show our creativity."
"Based on the exposure to other dances and cultures some students are now more interested to learn about the languages spoken by their classmates and information about their culture."
"13 years of dance programs in elementary schools with my kids and this one stands out as the best ever."